Great content doesn't just happen
To make content work for your organisation and your customers, you need the right skills and processes to plan, create and manage it.
Digital projects are complex, usually involving a multidisciplinary team and lots of moving parts. Our approach makes sure content activities are considered by the right people at the right time.
It sounds complicated, but we organise the process into bite-size, achievable activities that integrate with your project – big or small, agile or waterfall.
We work closely with your team, bringing our complementary expertise, resources and tools to make the process easier for everyone. And we'll set you up for future success.
Result? Content that customers want. Content that's created and managed efficiently. Content that realises business goals. Content to be proud of.
Our framework
Our framework sets you up for long-term success by considering both the needs of your customers and your content team.
It guides how we create content that your customers need, as well as how content can be managed efficiently over time.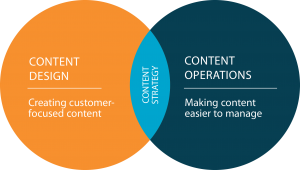 How we work
We're user-centred

At the heart of everything we do is the user. Whether it be the end customer or you and your team, every user has a story we need to hear.

We're not just writers

As content professionals, our know-how extends way beyond editorial – from UX and SEO to accessibility, UI design and web development.

We're collaborators

We work proactively with your stakeholders, subject matter experts, developers, UX designers and visual designers. We're part of a team.

We're flexible

We design and tailor our content services to integrate with your project and complement the expertise of your team. We fit in where you need us.

We're ahead of the game

We've been doing this for a long time, but we're always looking for new and better ways to do things. We bring experience, insight and innovative approaches.

We're there for you

Our clients say they love working with us! Because we value what you do, listen to your pain and deliver what you need – plus a little bit more!
It's sometimes hard to know where to start!
Why not get in touch and we'll just go from there.
0419 320 269